Request your copy of the 2023 Gender Diversity Report
Thank you for your interest in INDEX's 2023 Gender Diversity In the Australian IT Market report.
Partnering with INDEX allows you to align with social procurement and diversity, equity, and inclusion agendas. INDEX takes immense pride in being a diversity-first employer, with women making up over 50% of their leadership.
To find out more about INDEX and explore how we can assist you in achieving your diversity and inclusion objectives, please check the box on the form.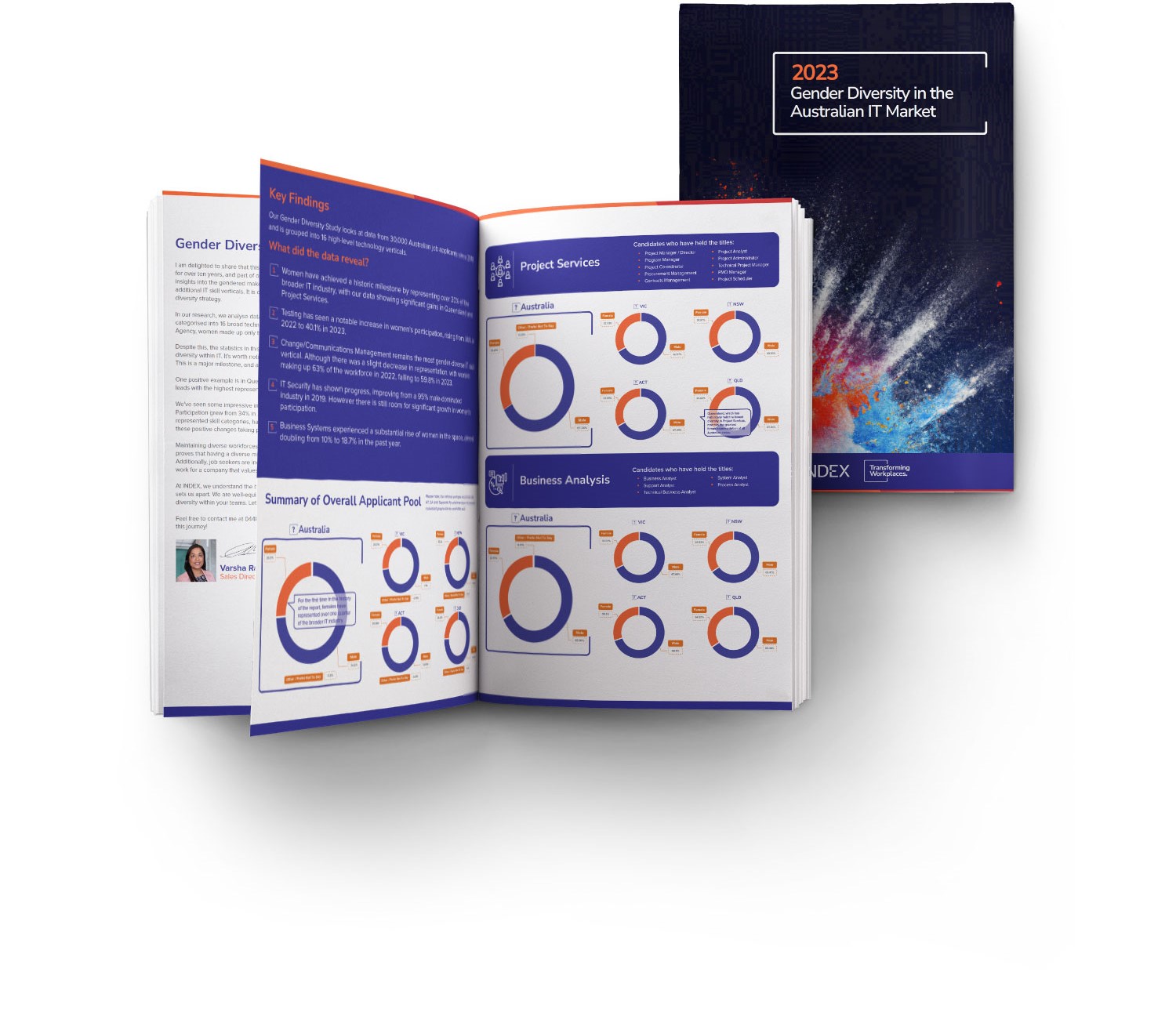 We acknowledge the First Peoples, the Traditional Owners of the lands where we live and work. We pay respect to Elders, past, present and emerging, and the vitally important role of the First Peoples. We recognise their continuing connection to land, water and community.